1980
Japan
LP
ALM Records ‎– AL-3010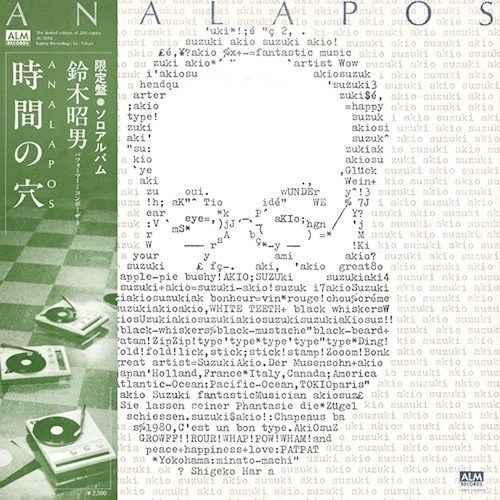 Recorded from the performance of "New Sense of Hearing"
at Nagoya American Center on October 5th, 1979.
ANALAPOS

Side A: Poetry of Sound
Using three portable record players, voice and sound instruments, two or three records of each kind recorded at Holland Festival are played at alternating times in relation to the other elements.

Side B: ANALAPOS (1979)
Improvisation with the original sound instruments, Analapos, which are drums incorporating long coil springs on both ends. On this side, the transitional part of the performance is recorded where Analapos for voice is switched to Analapos on stands, Various tones are played by using hands and sticks.